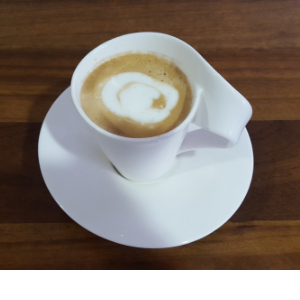 There is an often overlooked rule in history; far more is lost and forgotten than is preserved and remembered. The rule relates to progress. As a species we are on the information highway and know more, but are we wiser?
When I think of wisdom, I am always reminded of this quote from Brian O Driscoll "Knowledge is knowing that a tomato is a fruit, wisdom is knowing not to put it in a fruit salad."
Our attitude, spirit and tenacity can affect the outcome of any challenge that comes our way. To be proactive, you must also be self-aware to understand who you are and your purpose. Long term thinking and planning allows us to reap the rewards in the future.
I don't regret anything as there are always lessons to learn with every encounter and experience. I believe there is great value in learning these life lessons at an early age.
TIME
Time is one of the most valuable gifts you can give yourself. Life is not a series of deadlines and you are not a rat so forget the rat race and do things at your pace.
HONESTY
Warren Buffett says "Honesty is a very expensive gift. Do not expect it from cheap people". I will add one more thing, do not expect anything from anyone period – it will save you a lot of heartache. People change and they have the right to change their mind as well, so you just do your thing without any expectation.
DON'T WORRY, BE HAPPY
Don't worry or think too deeply about what other people think of you as it is their business. Hold firm and believe in what you know.
TRUE COLOURS
When people show you who they are, believe them. Don't justify or give excuses in your head because you will end up being hurt. Remember that there is a reason and season for everything.
LOOK BEFORE YOU LEAP
How deep is the water? Before you jump into something understand what you are getting into and determine the price you have to pay for the decision. Newton's third law that every action has an equal and opposite reaction is not confined to Physics – it can be applied to all situations.
TRUST
Know who you can trust. Decide who should be in your inner circle. Be cautious not to have misplaced trust but remember actions speak louder than words.
BE YOURSELF
It's okay to be you – have the confidence to celebrate your uniqueness. Just like a finger print your character traits are a kind of a unique mix that will never again be repeated in history. Look inward to achieve the potential of a peaceful, joyful and balanced life. Trust your intrinsic intelligence.
DREAMS COME TRUE AND MIRACLES HAPPEN
Believe anything is possible. Dreams do come true, if only we wish hard enough. You can have anything in life if you will sacrifice everything else for it. The difference between who you are and who you want to be is what you do.
WHAT MATTERS MOST
Does it really matter where you live, what you wear or what you drive? You don't need to have branded clothes and a car is a vehicle to get you from A to B. Know that fortunes change and nothing is permanent. Be who you are and say what you feel because people who mind don't matter and people who matter don't mind.
BEST FOOT FORWARD
Hand on heart, if you can tell yourself that you did the best you can, then don't worry about the results. You cannot control the results. Set your heart on the task and not its reward. Whatever you do, do it with love, compassion and humility.
JOMO – JOY OF MISSING OUT?
According to dictionary.com Jomo is defined as a feeling of contentment with one's own pursuits and activities, without worrying of missing out on what other's maybe doing. These are the lessons I continue to work on.